The Suitcase
Sometimes you can open a parcel or a letter and be surprised at what you find. And then from out of the blue you are handed a suitcase and you look to the tattered old brown suitcase in front of you and a million things race through your mind. I had been pre warned what it contained but nothing could prepare me for the treasures it held. And what treasures they are.
I stared into the little suitcase and all thoughts of the luckless day I was having left. The contents more than made up for the fact that the airline I travelled on to retrieve the case didn't even offer me a stale old muffin and it certainly made up for the fact that the same airline lost my luggage, which I was to find not only ironic but convenient as I didn't have to lug the suitcase around an airport- it was to be delivered to me.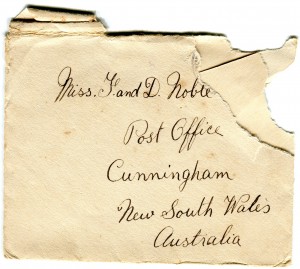 The suitcase I lost paled into insignificance with the suitcase which found me.
Inside was a life I was never a part of but after opening it I found myself not only becoming a part of that life but entrenched firmly inside of it. The contents took me back to a time that I had only read about in history books at school. It transported me to places such as Belgium, France, England, South Africa and America.  It took me to the Great War.
Birthday cards, newspaper clippings heralding the surrender and armistice, scarves, Christmas cards, intricate handmade embroidered cards and the letters; letters to sisters,  letters to brothers, letters to sweethearts, letters to break your heart, letters that leave you breathless, letters that leave you smiling, letter after letter after letter.
They tell of men being on guard duty, playing football and cricket, training, and participating in marches. I wondered when they had time to win the war. Each letter and card revealed just a little more. They gave me an insight into a world that had produced such true heroes and real icons.
Great uncle Oswald I soon realised was a bit of a lady's man. He wrote to his sisters complaining that his sweetheart hadn't written to him in a while. He joked that she had probably thrown him over for someone else. In retaliation for her silence he began talking about picking up French tarts. And he wasn't referring to those you could purchase at the local bakery. I was horrified that he had written such things to my grandmother, the woman who religiously attended church every Sunday. My sister laughed at me.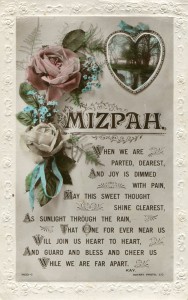 My great uncle Alfred wrote frequently of missing his family and his home. He spoke sparingly  of the trenches and the front line. He was protecting his family from the harsh realities. He was  a man far from home dreaming of being at home.
But it is the love story between Charlie (grandfather) and Daisy (grandmother) that endured  throughout the long arduous war. The deep love and ever growing affection for each other that  not even the years of separation could break.
My grandfather was a Light Horseman fighting for king and country in a country far from his own. He wrote regularly albeit guardedly to his sweetheart.  He too was cautious in what he said to protect those at home and by being censored by those in charge. The letters were always from somewhere in France or just France, Belgium, or England.
But his love for the woman who would eventually become my grandmother knew no such restraints. He wrote that his memory seemed to be going on him probably because he was so in love with her. I had to laugh when my sister tried the same line on her husband. He just stared at her like she had lost her mind.
I knew my grandfather to be a handsome man. I would see this every time I walked into my grandmother's lounge room to see the portrait that hung with pride on the wall. I would see him sitting proudly atop of his horse. I was too young then to realise the significance.
What I didn't know was that in 1914 he rode his horse from Goulburn to Cunningar to join his troop a distance of 144kms. He travelled further from home to fight. Many more miles were covered before him being one of the lucky ones found himself home safe and sound.
Life wasn't easy for those on active duty overseas or for those waiting at home – families were separated by war. Families would be shattered by war.
The contents of the tattered old brown suitcase made my heart soar with pride for three men I never knew. It made me cry for the same three men. Two of them never came home. They were buried where they fell – somewhere in France.
The sadness gripped me as I read of a mother telling her beloved son that she prayed that he would return in time for the next Christmas. He had already missed two. The Christmas she was praying for never came. He was killed in action never to see his family again.
The suitcase was given to my cousin by his mother a decade ago to look after. He never opened it. I laughed at him and told him I would have opened it the moment I got it.
No one knew where the suitcase was kept for all the years in between. I asked all the old aunts and uncles no one knew. There was plenty of speculation but nothing substantial.
Uncle Ron, who served himself in WW2, was overcome with emotion with the contents and when I took the scarf and laid it out on the table to reveal the words and music for 'Till the Boys Come Home' printed onto it his wife burst into a stirring rendition.  It was a humbling experience to see a man, who had served his country with distinction, brought undone. He squeezed my hand. There was no need for words.
The condition of the contents amazed everyone. For decades they had been loosely left inside the suitcase but somehow the suitcase protected the contents probably in the same way those at the front protected those at home.
Before I had time to fully absorb the contents I carefully re packed the little suitcase, placed it inside a bag and took the train into town. My sister and I stood in the carriage as the train pulled into Circular Quay and we marvelled at the Harbour Bridge and the Opera House both standing with purpose and gleaming in the morning sun – a testament to all signalling freedom and democracy. We alighted from the train at St James station and took the short walk down Macquarie Street; we passed State Parliament, the Sydney Hospital, and the newest building that made up the State Library complex. We walked in hope and with determination in finding a new and proper fitting home for the contents that had been kept undisturbed for many decades.
We knew what precious cargo we were carrying we also knew it was a find that will never again be found. The wars in Iraq and Afghanistan are ones written via email. Gone is the art of the beautifully handwritten letters of old.
We made our way passed the statue of Mathew Flinders and his cat, Trim, and climbed the stairs to the original building – the Mitchell Library built in 1910.
We entered with a glorious sadness for what was lost and a wonderful appreciation of what has been gained.
From England, South Africa, America, France, Belgium and back to NSW the contents have one more trip with me before the long journey is finally over. It is only fitting that the Mitchell Library, an imposing sandstone building with its stain glass windows, will be entrusted to look after the precious contents of the tattered old brown suitcase -a beautiful library to care for such a beautiful collection.
Now for the final journey…
'… give me a piece of ground in NSW big enough for me to dig a dug out that will hold me and anyone can have the whole of France…' Joshua Oswald Noble 27/5/1917 Somewhere in France.